We love a cocktail bursting with Summer flavors any time of year, but especially when Texas summer hits full swing. It's hawt down here y'all, so get some Redeemer Drops, and shake up a couple of these to cool out.
We used local Nine Band Whiskey, and Liber and Co passion fruit syrup for this one.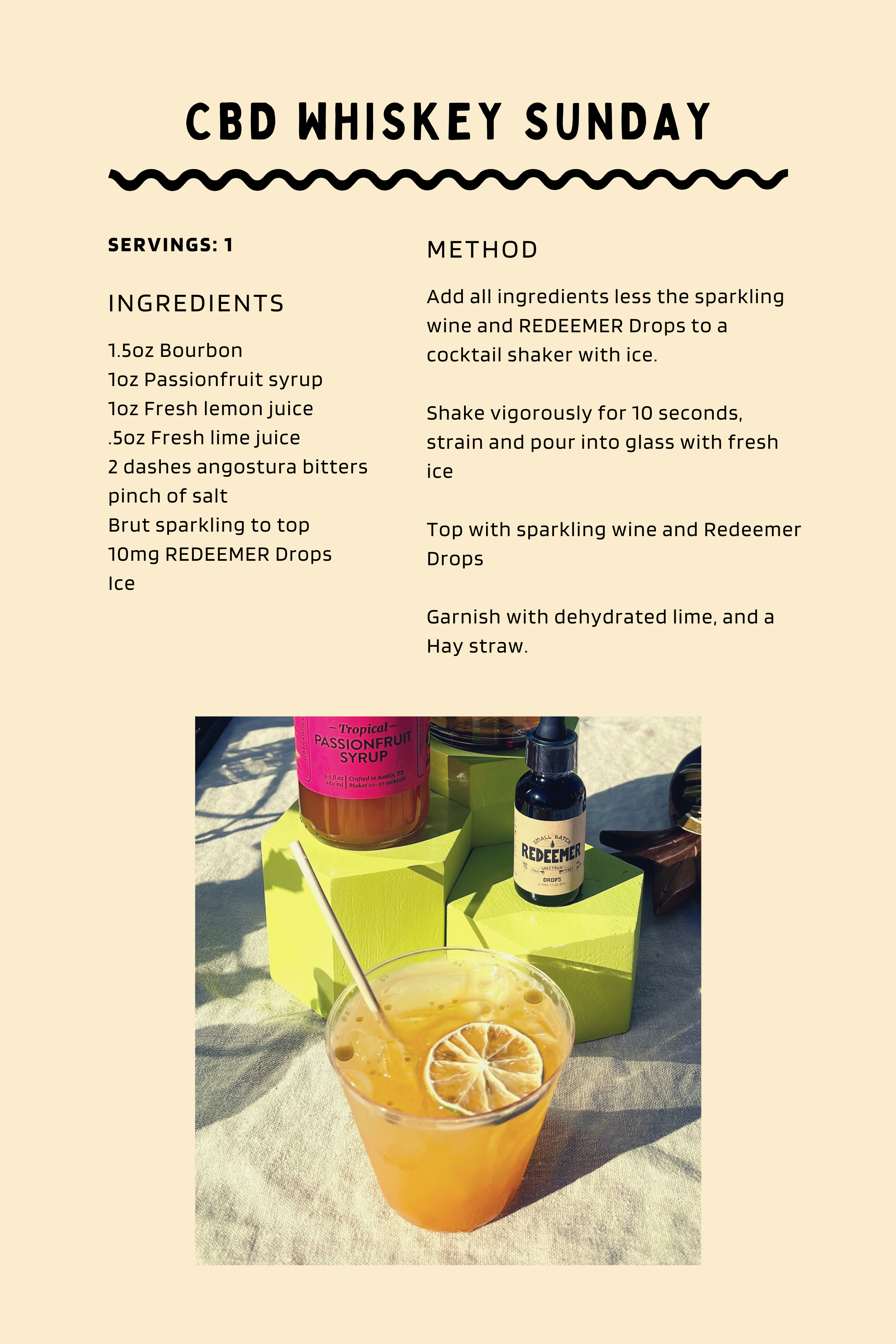 Please enjoy, and please enjoy responsibly.